THE LIFESTYLE
This is the lifestyle you deserve.
LOOK GOOD.
You'll 'look good' after using our state-of-the-art equipment in specially designed classic-meets-modern Joseph Pilates classes that will sculpt, shape and strengthen your body.

Our classes are always challenging and never repetitive.

Each class is limited to only 8 people to give you the attention and training you deserve.

We hand-selected highly experienced instructors who will ensure you achieve your goals.

We chose a private studio in Brentwood Village with easy parking to make it convenient and enjoyable for you.

We curated playlists to give you relaxing background music with energizing beats to motivate you in every class.

Our focus is on you - for you - to live your best active and restorative lifestyle. It's more than a method, it's a Lifestyle.
FEEL GOOD.
We understand your busy lifestyle and that you want to 'feel good' in everything and everywhere you go. Our Lifestyle Luxe Collection is designed, sourced and made in Los Angeles just for you. Take a look - it's not your typical studio wear. Live local, support local. Hit our HOC Lifestyle Luxe Shop and feel good today!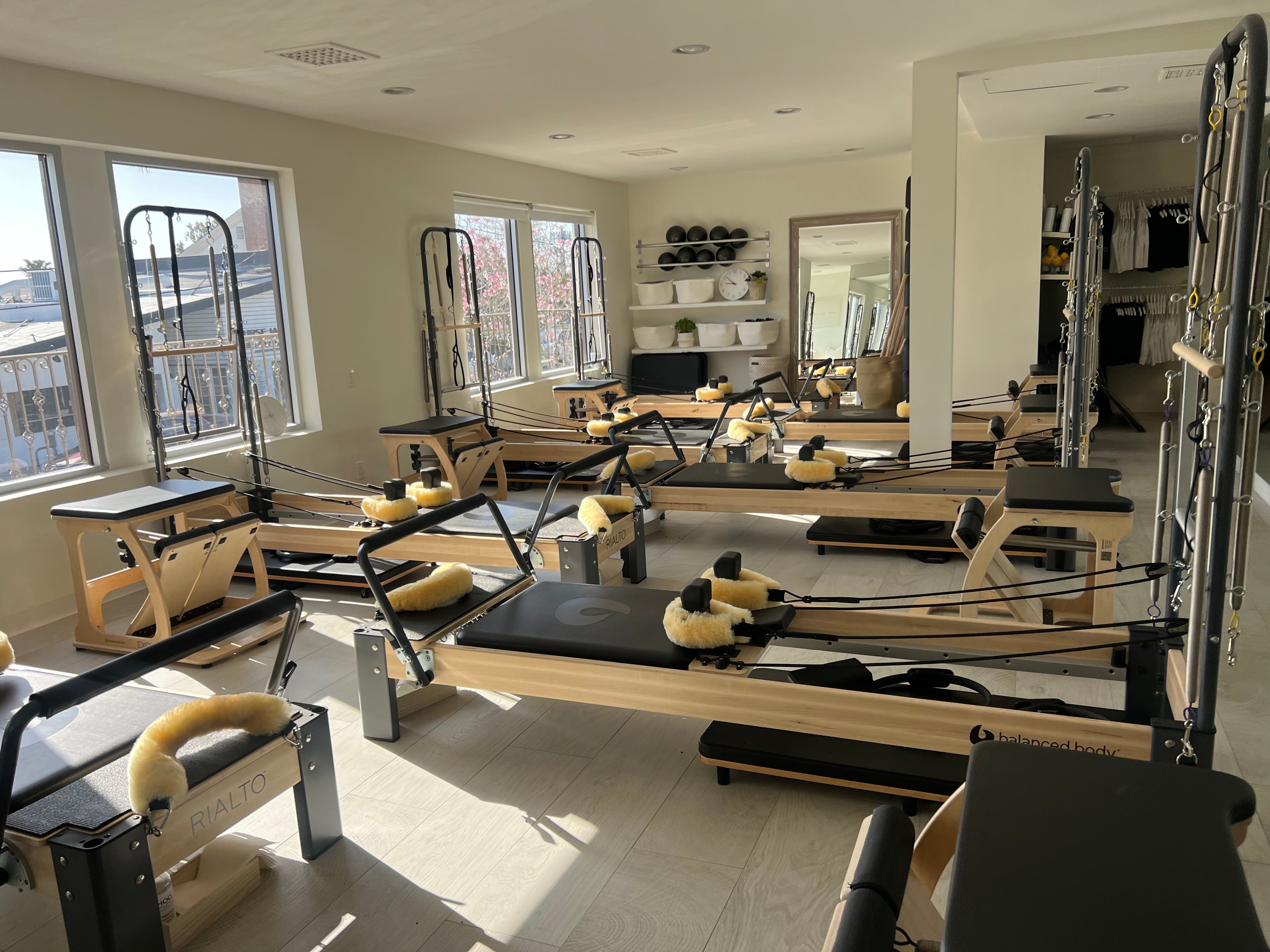 DO GOOD.
We want you to live your best life all day and everyday. Let's commit to living an eco-friendly and healthy lifestyle together. Any small change can potentially make a big difference. One small thing we do is use our all-purpose eco-friendly cleaner to clean our equipment in our studio. And we are all making a difference in committing to a healthy lifestyle with Pilates. Whether it's connecting with your breath, releasing tension from your body or improving your balance and flexibility, Pilates is a great way to be kind to your body and take a break from life's everyday stressors. Thank you for being with us at House of Core and as part of our Collective.